Well July has been a rather busy one at work.  I know, loyal reader (yah, there probably is only one of you) is shocked to find that M is actually feigning employment.  The downside of this preoccupation with food and shelter is that it has taken a toll on the post frequency.  Well, time to get back at it.  But I think easing back in with a bit of summer frivolity might be just about the right speed.
Last month B & I did find a bit of time to have some friends and one possessed mannequin head over for a Tiki party.  One of the Tiki drinks in the offing was Don, the Beachcomber's Mai Tai.  In doing a bit of reading for this post, I turned to the preeminent scholar of Tiki (as they say, nice work if you can get it; and you really don't understand the definition of work), Jeff Beachbum Berry and his book Beachbum Berry Remixed.  Turns out, the story of the Mai Tai is compelling.  He recounts a story of the two legends and creators of the Tiki era,Trader Vic Bergeron and Don Beach laying claim to the creation of the drink, in either 1933 (Don Beach) or 1944 (Trader Vic) or 1954 (in the case of the lesser known bandleader, Harry Owen), each trying outdo each other with stories utterly devoid of verisimilitude; and I quote the Bum here "Frankly, we've read accounts of Bigfoot sightings that sounded more convincing." . While he's never able to resolve who came up the the orginal recipe, the read is a good one and he does come to the conclusion that Trader Vic's recipe is, by far, the best.  He also makes the confession that the Bum never orders a Mai Tai. "Why?  A Mai Tai should not be red.  A Mai Tai should not be blue. "
So we decided to give it a whirl (clearly for research purposes)…
Trader Vic's Mai Tai

1 oz. Lime juice
1/2 oz. Orange Curacao
1/4 oz. Orgeat (an almond syrup)
1/4 oz. Simple syrup
1 oz Dark rum (Jamaican)
1 oz Amber rum (Martinique)

Shake well with crushed ice and pour, unstrained, into an old-fashioned glass. Drop the spent lime half into the glass and garnish with a mint sprig.
I have to agree. This is definitely the better Mai Tai and an all around great summer drink.  It's definitely worth finding some Orgeat (not quite the same, but Torani's almond syrup will get the job done).  Imbibe Magazine even has a recipe to make your own if your really motivated (but that will likely kill the whole Mai Tai afternoon aesthetic).
For those so inclined, here's a recipe for comparison.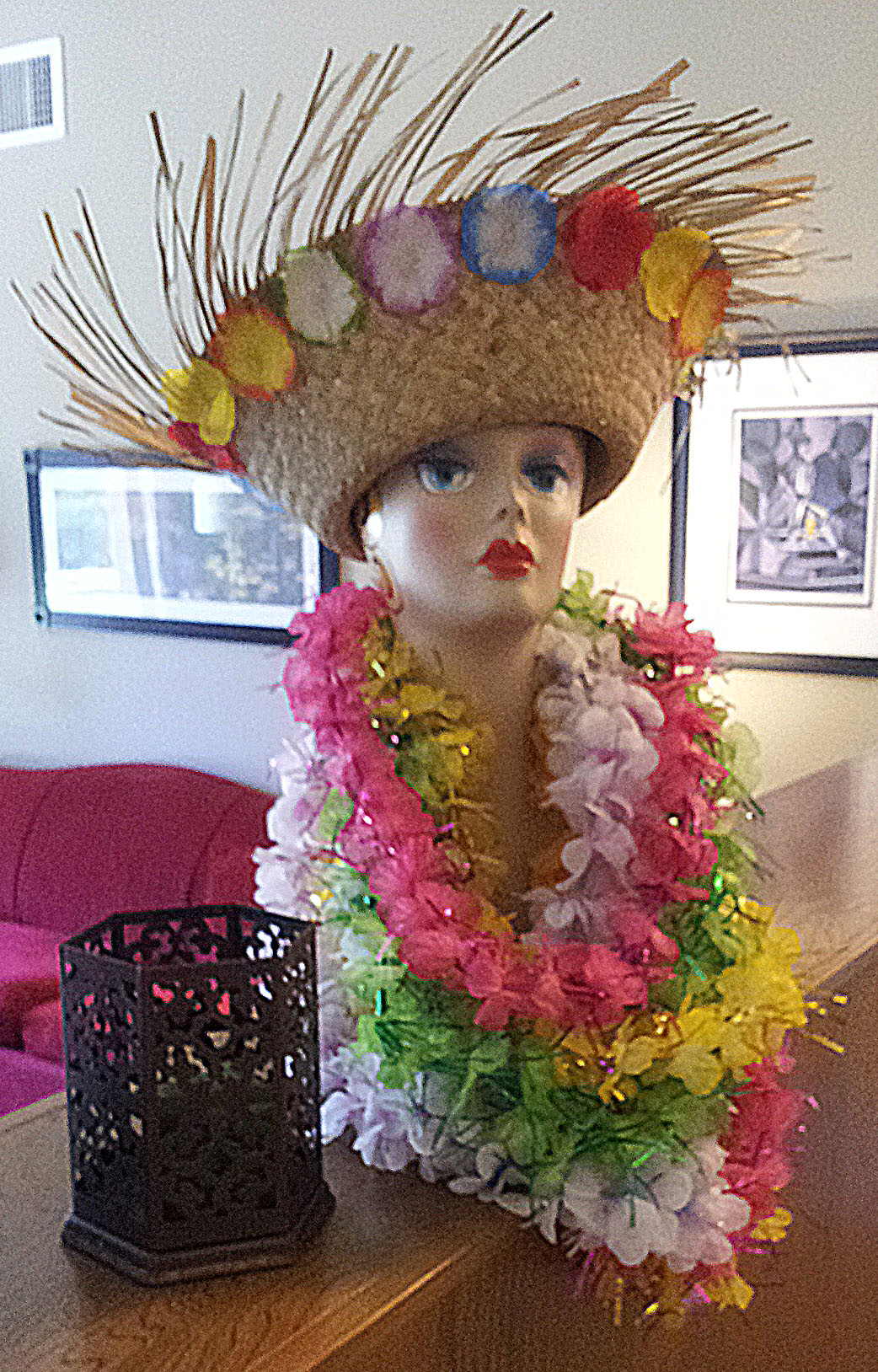 Bonus Recipe…
Don the Beachcomber's Mai Tai Swizzle

3/4 oz. fresh lime juice
1 oz. fresh grapefruit juice
1 1/2 oz dark rum
1 oz. golden rum
1/2 oz. Triple sec
1/4 oz. Falernum syrup
1 dash Angostura bitters
 dashes Pernod or pastis

Prepare as above.
Harriet wishes you "A hui hou".